Private Corner believes that it is essential to incorporate environmental, social and governance criteria into business performance and value creation over the long term.
That's why, in addition to adopting eco-responsible behaviour in our consumption patterns, we sought a fully digital approach to our entire operating model.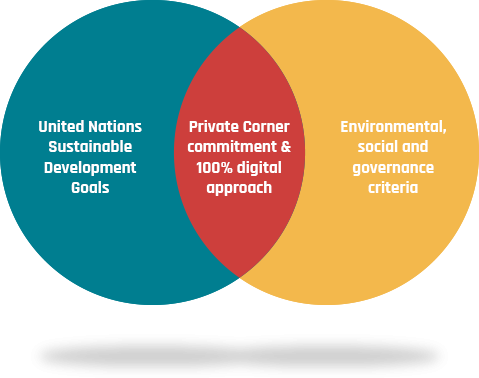 To take our approach even further, we integrate three extra-financial criteria −environmental, social and governance− into our selection policy. We choose underlying funds by measuring the direct and indirect impact of the target fund management companies and examining the fund's investment philosophy.
We are largely concerned with creating value not only for our investors but also as engaged citizens. Our day-to-day management decisions and investment choices contribute to achieving the objectives set by the Paris Agreement and the United Nations Sustainable Development Goals (SDGs).
Our action
Carbon
offsetting
Because forests are the best solution for the climate and biodiversity and at the same time have an impact on the socio-economic development of local populations, we have chosen to act alongside Reforest'Action, a crowdplanting platform, by financing projects that aim to restore forests in France and around the world.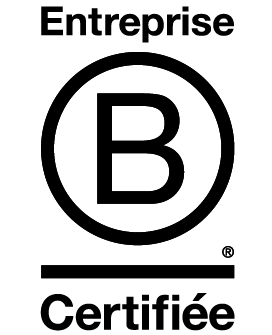 OBJECTIVES
Support the sustainable energy transition

Raise awareness of sustainable development and protecting forests among local populations through the involvement of school children

Fight deforestation and soil erosion

Develop agroforestry
BENEFITS
Preserving and restoring biodiversity

Fighting climate change through CO2 storage

Decontaminating soil and waterways

Contributing to the economic development of local populations through the sale of fruits and seeds from trees planted using agroforestry practices
For
every 100 trees planted
15 tonnes
of CO2 are stored
Adaptation of
land
100 hours of
work created
Job
creation
400 months of oxygen
generated
Improved air
quality
300 shelters created
for animals
Habitat
development
Our
commitments