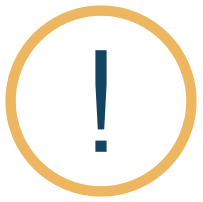 Conditions of access and use
Before using this website, please read the warning below carefully. It indicates certain restrictions imposed by the regulations on the distribution and use of the information presented in relation to the products and services offered by Private Corner.
---
En cliquant sur la case « J'accepte », vous certifiez avoir lu, compris et accepté les conditions exposées dans cet avertissement et vous confirmez être reconnu(e) comme un client professionnel ou assimilé au sens de la réglementation française.
Dans l'éventualité où vous seriez conseillé(e) par un tiers régulé, vous devrez vous en remettre à lui à propos de toute souscription.

The information on the pages of this site has no other purpose than to present the expertise of Private Corner in the field of the management of unlisted assets.
They are in no way intended to:
- provide an exhaustive presentation of the alternative investment funds (hereinafter "AIFs") managed by Private Corner;
- constitute an offer or a solicitation for the sale of units or shares of one of the AIFs referred to on this site, by anyone coming from any territory in which such an offer, solicitation or distribution would be deemed illegal or in which the person responsible for such offer or solicitation is not authorized to do so, or to any person from whom such an offer or solicitation is prohibited.
Numerous restrictions and eligibility conditions, regulatory or statutory, not described or simply mentioned very briefly on this site, govern the subscription or acquisition of units or shares in these AIFs, their terms of presentation and distribution by intermediaries (depending in particular on the place of residence of the investor), the eligibility conditions linked to the investor (depending in particular on his financial knowledge, his wealth, his regulated or unregulated status, his categorization can change from a country to another…) or to the minimum investment amount required by the AIF documentation.
In general, AIFs managed by Private Corner are intended only for professional or opting professional investors.
The risks, fees, commissions and investment horizons advised for the AIFs presented are set out in detail in the prospectus / AIF regulations which are made available to the investor before any subscription. This official documentation is only available from Private Corner or third party partners expressly authorized or mandated by Private Corner, sometimes exclusively in a given territory and / or a defined investor segment.
The value of your investments in these AIFs and the potential income from them may go down as well as up and are in no way guaranteed. The risk of capital loss is equivalent to the amount invested.
As a professional or opting professional investor, it is your responsibility to know and comply with all the legal and regulatory environment in force in the territory concerned.
By continuing, I certify that I have read and accepted the content of the legal information above.